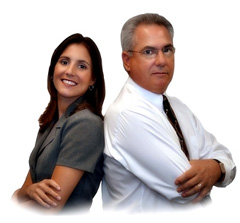 At Assure Missour & Associates, we specialize in:
Individual & Group Health
Annuities
Long Term Care Plans
Medicare Supplements
About Assure Missouri & Associates
Assure Missouri and its affiliates are in the business of providing quality benefits to our clients for the least possible outlay.
When choosing our company to assist you with your insurance needs, you are relieved of the time consuming burden of multiple comparisons, and labor-intensive applications.
This process enables Assure Missouri & Associates Inc. to reach its goal – to offer the most value for our clients' investment.
We are a family owned and operated business consisting of my daughter, Carissa Swank, and myself, Robert "Bob" Barnes. I have been in the health business for over 30 years and Carissa joined me in 2004.
Assure Missouri & Associates believe in a strong policy of Service. Service. Service.
We provide the best service to each and every one of our clients for the full extent of their policies.
At Assure Missouri and Associates we pride ourselves on our outstanding customer service.
We are available to support you with any matter related to your insurance program. If you need assistance with billing, claims, coverage questions, finding available providers, etc. We are happy to help resolve your situation.
We have many contact avenues available including: email, phone, fax and US Mail. Please see our contact page for further information.